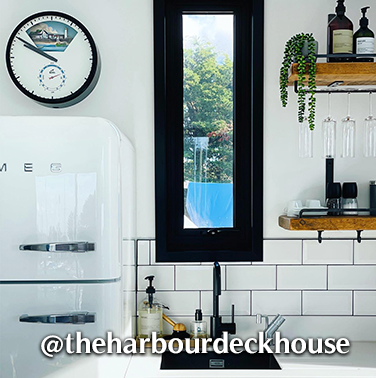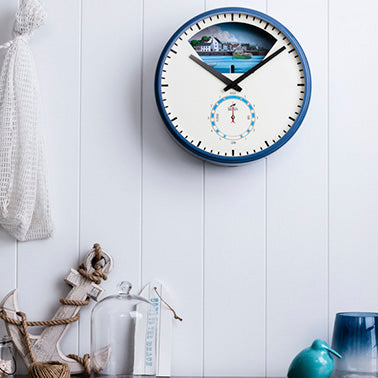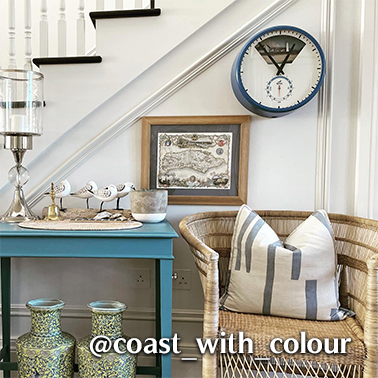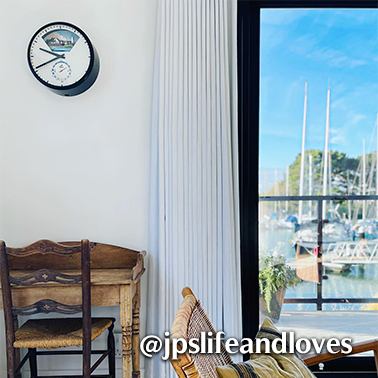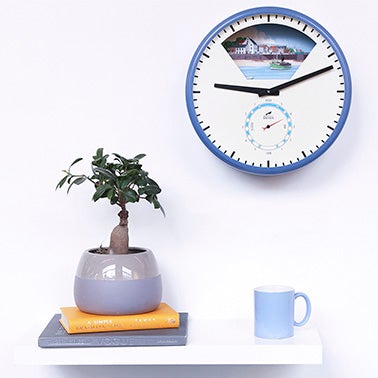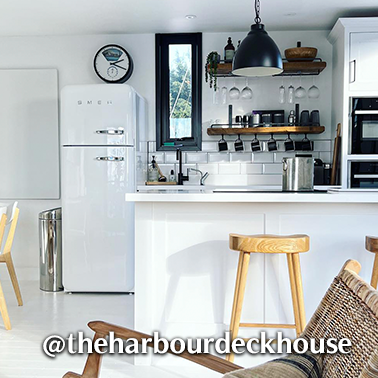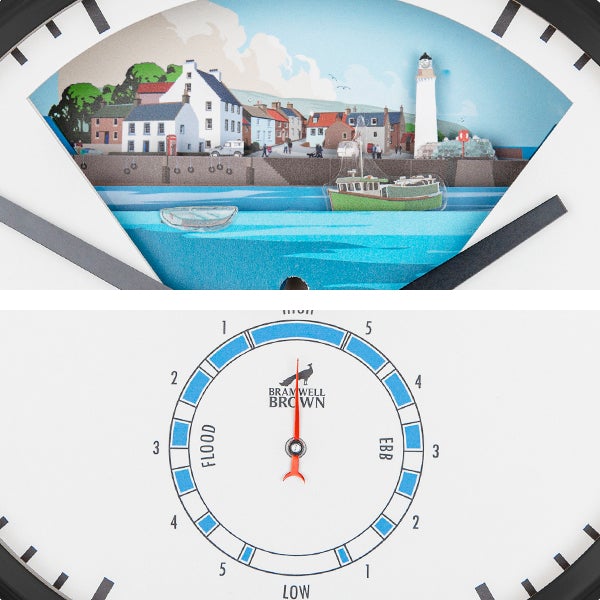 If you're looking for a stand-out addition to your home then look no further - we will make you a bespoke Tide Clock that will be incredibly special
We work with any imagery that you have yourself or you have found online (or we can find on your behalf online!), and can modify our usual mechanics to take on:

Your preferred harbour or coastal location, including lighthouse (if desired), other foreground details, background and sky.
Your choice of two boats or watercraft that will bob on the waves, perhaps your own boat or something in keeping with the local scene such as a beloved ferry

Bespoke Tide Clocks work in the same way as our regular Tide Clocks, keeping track of the day's Tides (learn more here) and we will assemble it with great care, by hand at our Hampshire-based workshop.
The finished product will be something for the whole family to cherish for many, many years with our workshop also providing any future help or servicing requirements that you may ever need.
Do you know another household or family member that would like to share the same unique design as you? If so, artistry costs can be shared over two or several clocks, which gives even more return on your investment. Please contact us here if this is of interest.
Our design team make use of photographs
If you have any images that you have taken or have found online then we can use these to create the mechanical 'scene' in the Tide Clock. If you are struggling to find a photograph of your beloved harbour (or section of coastline), we can source images online and agree to the most characterful viewpoint.

Simple three-step design process (10-12 week lead time)
We work to a simple three step process: 1) Place your order on this page or contact the team with any final queries. 2) Once we have your order, we instruct the design team to liaise on the best photography available, sourcing an image for you or using one that you email us. 3) When the image(s) of your preferred harbour or coastline and any watercraft are agreed, our artist will hand draw the scene to fit with the moving mechanics, as you will see, when the clock arrives with you for its grand unveiling!

Sustainable Design
We've designed the clock to work for many happy years in your home. It's fully serviceable (if it ever needs to be) – with all the parts available in our workshop.

Easy to hang (indoors!)
A single screw in the wall can hold the clock and you get a nifty hanging guide in the box. This clock is for indoor use only – and please don't hang it within 50cm (20 inches) of a radiator. The delicate mechanics don't enjoy direct heat.

Certificate of Authenticity
A badge of honour included with every timepiece we make, signed by the team members that assembled it for you and mounted on the back of the clock for future reference.

Personalise your clock with a plaque
A Tide Clock is a wonderful item to mark an event, person, house purchase or memory. The only thing better? Having one assembled specially for the occasion, with a plaque attached to the back of the clock. The Bramwell Brown assembly team are always incredibly proud to make personalised clocks.
Dimensions
33cm (13 inches) diameter
12.5cm (5 inches) deep

Quality quartz movement
German-made quartz mechanism keeps the clock hands on time without any ticking noise.

Quality materials
Steel clock frame is hand-finished. The Black, Grey or Blue coloured powder coats are silky smooth. Like our Bespoke Coloured Weather Clocks, we can also quote to paint a Tide Clock to any other RAL Colour of your choice – just ask our team. Copper-plated frames have a nice clear lacquer finish to prevent any oxidisation over time. Printed card clock face sits behind the anodised metal minute and hour hands. The harbour artwork print is onto lightweight artboard. The clock window is shatterproof Lumex.

Runs on regular batteries
Included, of course, with all clocks.

Free UK, EU & USA delivery
Once neatly packed up at the workshop, the clocks are shipped by trackable courier and express courier.

Ordering overseas?
No problem! We love sending our clocks around the world. We use reliable, fully tracked couriers. All orders to EU countries and the USA will arrive with no duties or local tariffs payable. Read more about our shipping.

A note on unusual tide patterns
Our Tide Clocks forecast the tide state on a semi-diurnal mechanism. They therefore time the twice daily rise and fall of a standard semi-diurnal tide, (as found in all of the United Kingdom, most of Europe and the East Coast of the USA) that results from the gravitational pull of the moon. If you are in a location not listed above or with a known unusual tide then you can read more here.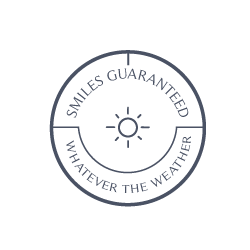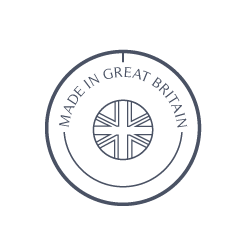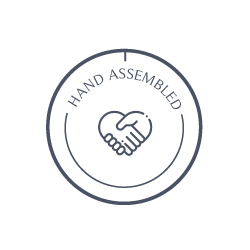 100%
would recommend this product
Exceptional Gift

I ordered a tidal clock recently and I had a truely incredible experience with Bramwell Brown. The design team were really efficient and created a beautiful design that matched exactly what I had hoped. They were very accommodating with the small additions I wanted to make at the end. The clock was a gift for my brother and it now hangs proudly on his kitchen wall.

To have a bespoke clock that was personalized to such detail really is an exceptional gift and a big thank you to Rob & the team for such an enjoyable process. I'm in need of a wedding gift for a cousin and I know exactly what to get them! Such a smooth process and such a novel concept.

BB

Bramwell Brown Clocks

13 seconds ago

Hi Ben,

Thank you so much for your kind words and for trusting us to create something special and unique for your brother. We're so glad to hear the clock turned out exactly as you'd hoped and the process was an enjoyable one. When you're ready to make that Wedding gift purchase, we're on hand to help with that if needed. 😊
Many thanks
Bramwell Brown.
Reviews Loaded
Reviews Added